The Vineyard Restaurant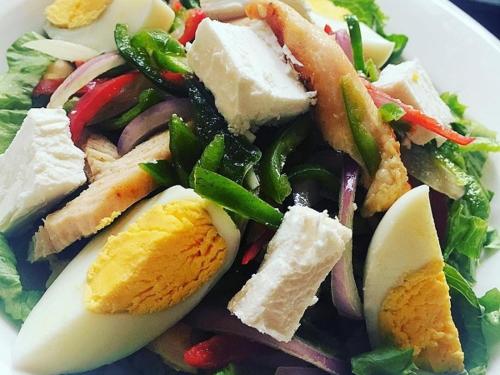 Drawing inspiration from the heart of California, the Vineyard Restaurant and Hollywood Bar brings a whole new meaning to fine dining in Lagos. The restaurant is superbly decorated; exuding character in its understated elegance, featuring timeless, solid wood panelling and your guests can enjoy an exciting and yet perfectly balanced culinary experience that restores wellness and vitality. Our menu highlights fresh ingredients, regional produce, selected at its seasonal peak, unprocessed whole grains, fresh fruits and vegetables, essential fatty acids and lean proteins. Healthy without sacrificing taste, ingredients are carefully prepared and artfully woven into mouthwatering masterpieces, proving that simple, healthy eating can be elevated to gourmet status. Indulge in a diverse spread of healthy cuisine, bursting with flavor and professionally prepared by our culinary team to tantalize the senses. Each dish, accompanied by garden fresh herbs and vegetables, complements your fitness and wellness program.The Vineyard Restaurant is open Monday - Sunday, 7AM - 11:30PM, please contact 0805867565/08085867581 to make a reservation!
The Hollywood Bar
The Hollywood Bar is the perfect place for sun downers, pre-dinner drinks or simply unwinding. It is the perfect spot to relax and enjoy. With the finest spirits, exotic fruits, freshly snipped herbs and fragrant spices, The Hollywood Bar's signature drinks and rigorous approach to quality have made it one of the most celebrated cocktail bars in Lagos. The Hollywod Bar is open Monday - Sunday, 12PM - 2AM
please contact 0805867565/08085867581 for inquiries and reservations!